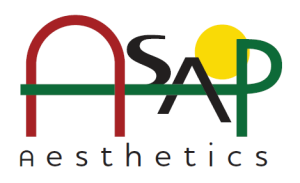 We are happy to announce that our practice is now able to help our patients look as good as they feel.  Many allergy sufferers still have bags under their eyes despite good control of their allergy symptoms.   Everyone will eventually experience the inevitable signs of aging, such as wrinkles, fine lines, and sagging of jowls and neck.   Maintaining a youthful and vibrant appearance is very important in the competitive workplace, but many busy professionals simply cannot afford the down time necessary for most surgical cosmetic procedures.   We now offer FDA approved Exilis Ultra for skin tightening and non-surgical facelifts!
In addition, we now offer Exilis treatments for body contouring as well as fat and cellulite reduction, and skin tightening after childbirth or weight loss.   This is a very cost effective and safe procedure ideal for focusing on problem areas, and again there is no down time!
We also have a 980 diode Eufoton laser for treatment of toenail fungus, which is highly effective at eliminating the fungus without the side effects or risks of oral anti-fungal treatment.   Fungal infections of the nails in patients who are allergic to the fungal organism can worsen systemic symptoms.
To further polish the appearance of your face, neck, arms or hands, we have Mattioli UltraPeel II microdermabrasion which can be scheduled conveniently around your busy schedule.   If scheduled in advance, these can be done even while you waiting your 30 minutes in the office after receiving allergy shots!
EXILIS ULTRA for face and neck FAQs
EXILIS for body contouring, fat/cellulite reduction, and skin tightening FAQs
Laser treatment for toenail fungus FAQs
Mattioli Ultrapeel II Microdermabrasion for face, neck, arms or hands FAQs