Holiday Closings
Dec-20-2019
We will be closed for Labor Day on MONDAY 9/7/2020. We will be closed for Thanksgiving weekend Thursday 11/26/2020 and Friday 11/27/2020. We will be close at 12 noon on Christmas Eve Thursday 12/24/2020 and closed for Christmas Day Friday 12/25/2020. We will be open regular hours New Year's Eve Thursday 12/31/2020 and closed Friday […]
---
Five Time Winner – Living Magazine – Memorial Best Allergist
Aug-08-2019
After a one year hiatus of the awards for Living Magazine's Memorial, they've re-upped the "Best of" edition. Good thing too because that means we are now undefeated for 5 straight years that the awards have taken place. Way to go Dr. D!
---
Back to Back Living Magazine's Best of Winner!
Aug-03-2015
For the second year in a row, Dr. Dickens and ASAP have been voted as Best Allergist/Allergy Office for the Memorial Area Way to go Dr. D!
---
Dr. Dickens — Super Doc!
Mar-24-2014
(click the image to read the article) Dr. Dickens is being featured in Living Magazine – Memorial Edition's Super Docs issue this month. The issue focuses on a selection of doctors that are going above and beyond in their fields to help their patients the best they can. Way to go Dr. D! Also […]
---
ASAP Mug Shots!
Dec-20-2013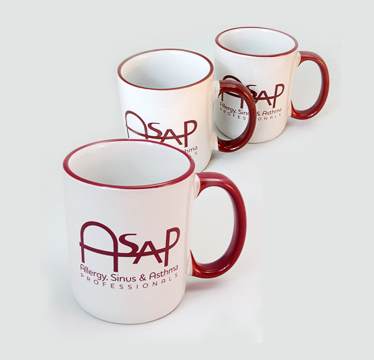 We told you we were making some changes, and the changes even extended to coffee mugs.  The ASAP logo,fortunately,works well in single color – and there is quite a story behind how the logo came into being (it involves Houston artist John Palmer and Dr. Dickens – we'll tell you about it sometime).  Meanwhile, the […]
---
Biz Cards: ASAP's Updates Continue
Dec-16-2013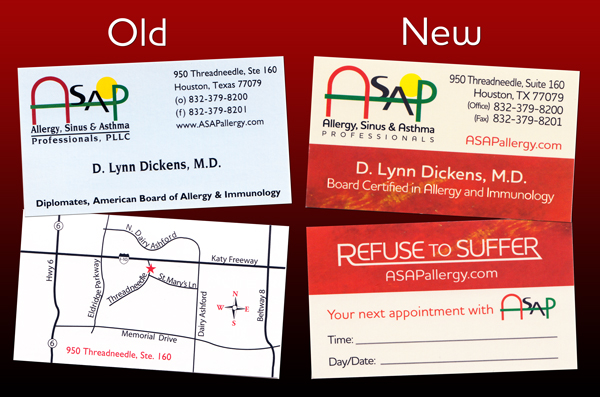 You may have noticed our refreshed website look, but that's not all that's changing.  We're updating our materials to make information clearer and easier for our patients and colleagues, and we've other, exciting and positive changes for ASAP Allergy, Sinus & Asthma Professionals in the coming year. Those changes include exciting new services and enhancements […]
---